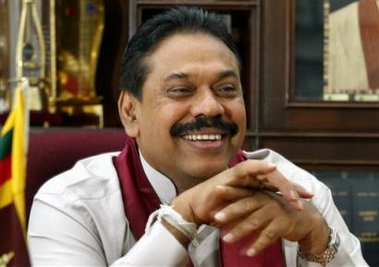 COLOMBO: President Mahinda Rajapaksa affirmed his commitment to provide equal educational rights and opportunities to all, sans racial, religious, castes or other prejudices.
President Rajapaksa made this affirmation on Tuesday when he presided at the annual 2005/2006 prize giving of his Alma Mater, Thurstan College Colombo, to distribute prizes and special merit and skills awards to the winners.
"I have allocated Rs. 70 million in the last budget, a sum never allocated in the past, intending to provide quality education to all, based on the premise that it is the onus and obligation of the Government to do so," he said.
The President pointed out that teachers always seek transfers and strive to serve in urban schools where all facilities are provided. That has resulted in the 'never ending' dearth of teachers in rural schools, he said.
He appealed to teachers to refrain from such an attitude, with due consideration on the plight of the village students who may be deprived of their right to education.
Recollecting his school days at Thurstan College, he said he could reminisce every inch of the college, its playground and the school hall among others. Albeit Thurstan College is comparatively a new school, it has groomed out to be a leading and popular school in the island due to the commitment of its staff.
"We believe that we all love our Motherland. If we love our Motherland, we should also love our beloved parents. Those who love their Alma Mater, will also love their country and parents," he added. Education Minister Susil Premajayanth also participated.
Source: http://www.dailynews.lk/2007/07/26/news02.asp