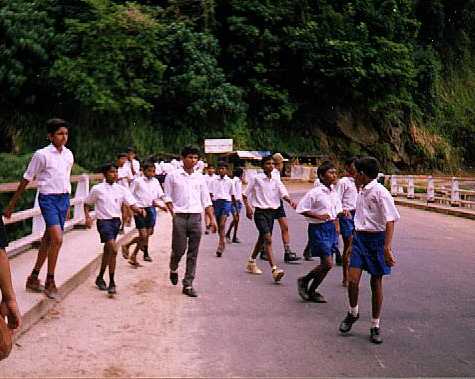 The Cabinet granted approval last evening to implement the previous 2006/20 circular with amendments for the admission of children to Grade 1 classes for 2008, and the Education Ministry will accordingly publish application forms calling for Grade 1 admissions in state-run newspapers tomorrow.
The Grade 1 admission process for 2008 ran into a crisis after the Supreme Court nullified the circular in this regard following fundamental rights cases filed by a few parents. The judgment was delivered on March 29, 2007.
The Supreme Court requested the presidential secretariat to draft new a new circular to be approved by it before implementation. The issue was then referred to the National Education Commission which worked out a new system, including proposals from various concerned bodies. However, the presidential secretariat did not submit this to the Supreme Court.
Instead, the presidential secretariat requested the Supreme Court to issue some guidelines to be followed when admitting children.
However the Supreme Court guidelines which were given recently drew flak from various parties in Parliament.
UNP leader Ranil Wickremesinghe, JVP parliamentary group leader Wimal Weerawansa and Non-Cabinet Justice Minister Dilan Perera were among the politicians who criticized the new guidelines in the House, citing numerous practical problems that would be encountered in their implementation.
Mr. Wickremesinghe noted in a statement to the House that a system based on these guidelines would spell doom to the free education introduced by C.W.W. Kannangara.
Under these circumstances, Minister Susil Premajayantha said that they would take steps to implement the previous circular to admit children for 2008, incorporating certain viewpoints expressed by the Supreme Court as well.
Political sources told Daily Mirror last night that Cabinet had introduced some amendments to the previous circular before approval.
Over 320,000 students are admitted to schools every year.
However, there is a high competition only for 30 schools located in six major cities in the country.
By Kelum Bandara
Source: http://www.dailymirror.lk/2007/08/16/news/3.asp